---
Special Introductory Offer - Buy 1 Get 1 Free!
The shipping charge will appear in your shopping cart as you finalize your order BUT before your credit card is charged you can review this amount.
NiaSerum Niacinamide Serum
50 Grams Pump Spray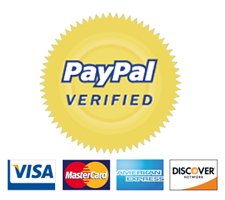 NiaSerum Niacinamide Serum Is For:
Restoring the skin's elasticity, resulting in softer, smoother, more wrinkle-free skin. Look younger and fresher as the anti-aging properties of niacinamide restore a more youthful appearance. At 12% niacinamide concentration, NiaSerum is the strongest and most effective niacinamide serum on the market. The triple strength fast acting formula will have friends commenting in just days on how vibrant your skin looks.
Value conscious customers because this most potent serum is also the best value because of the high concentration of niacinamide in conjunction with the large size 50 gram (2 oz.) bottle. Fade Dark Spots, Eliminate Blemishes, Reduce Wrinkles. Topical niacinamide has been uni proven to be as effective at getting rid of blemishes as the leading topical prescription medication. Other uni studies demonstrate its effectiveness in reducing fine lines and wrinkles, and fading dark spots, acne scars, pigmentation, Melasma, and freckles
Strengthening the skin's immune defense system, and give you younger, firmer looking skin. Think of it like rejuvenation in a bottle. Niacinamide B3 will plump up the skin and make those fine lines and little wrinkles less noticeable with its super hydrating ability. The neck can be a giveaway when it comes to aging...a small squirt of NiaSerum applied to the face and throat/neck area twice per day will give you smoother, tighter skin in about four weeks!
Deeply moisturizing and improving signs of sun damage, dryness and roughness. Makes your face feel younger...skin is visibly smoother and noticeably softer in just one day. In four weeks, the look of wrinkles and fine lines is reduced. Topical Niacinamide (Vitamin B3) is Dr Oz's favorite new moisturizing treatment.
Evening out skin tone and is an ideal maintenance treatment for hyperpigmentation. It is appropriate to use over the entire face, neck, chest and back of hands, and effectively whitens, lightens, and brightens the skin...leaving a healthy looking vibrant glowing complexion
Everybody to guard their skin against lowered immunity. Niaserum niacinamide Serum enhances skin barrier function and lowers trans-epidermal water loss.
Patients with epidermal pigmentation that require a long-term everyday pigmentation maintenance treatment. NiaSerum Niacinamide Serum contains 12% niacinamide, the strongest concentration available. It is triple the strength of many other products. Niacinamide can be used without side-effects for long periods of time. It fades dark spots and whitens skin.
People with sensitive skin:- NiaSerum contains only pharmaceutical grade niacinamide, pharmaceutical grade vegetable glycerine, and pure water. There are no nasty preservatives, parabens or other chemical additives that could cause problems for people with sensitive skin.
All skin types:- Niacinamide Serum regulates and controls sebum production, reducing oily shine and assisting acne-prone consumers. It is particularly good for dry skin since the two actives, niacinamide and glycerine are powerful skin moisturizers.